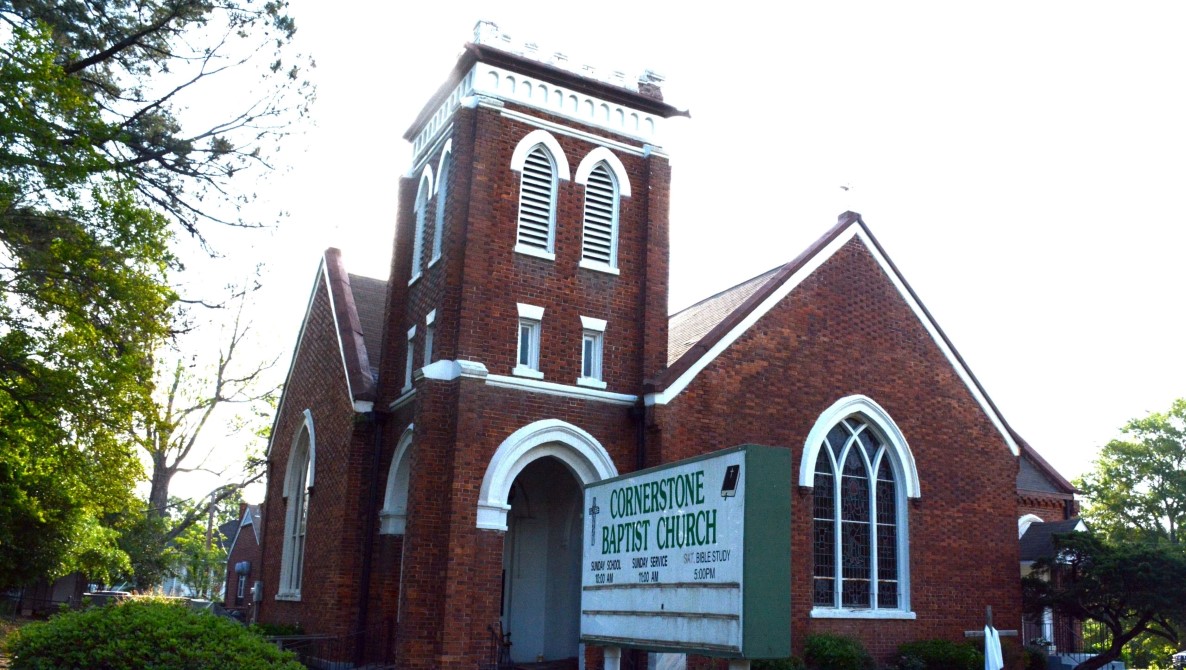 Cornerstone Baptist Church History
Cornerstone Baptist Church was officially founded in January 1985 under the leadership of its founder and former Pastor, the late Rev. William J. McIlwain. Our Church services were held at Hammond Village Social Room, located off Broad River Road, Columbia, South Carolina. Even though the services were held there, the Church was not officially named until February 10, 1985, and it was then named, Cornerstone Baptist Church, Incorporated. Throughout our growth and development, the following Boards/Auxiliaries were formed. The Church Constitution was written and adopted by the members on June 29, 1985. At this time, there were over 250 active members.
The Founding Fathers who were instrumental in establishing Cornerstone as a church were: Dea. Leroy Butler, Dea. Harvey Banks, Church Clerk, Dea. Nelson Wilson, Sr.,(deceased), Acting First Vice Chairman, Dea. Lowman Corbett, Sr., (deceased), Dea. Lemuel Golden, (deceased), Dea. Andrew Harris, (deceased), former Chairman, Dea. William Miller, (deceased), Dea. Greg Toliver, and Dea. Steve Wilson, Sr.. The Trustees were: Bro. Charlie Murray, (deceased), Bro. Jimmie Morris, Bro. William Wilson, (deceased), Bro. Frank N. Furgess, Sr., Bro. Leroy Blakely (deceased), Bro. John Butler and Bro. James L. Smith, (deceased).
On October 6, 2013, Cornerstone was blessed to have Rev. S. Allison Baker appointed as our Interim Pastor. Although Rev. Baker declared that he was just here to serve temporarily, God had other plans for him. As he continued to serve, it became clear to him and the congregation that He was called to lead Cornerstone into the future. Rev. Baker was appointed as the new Pastor of Cornerstone Baptist Church on July 6, 2014. His installation service was held on September 28, 2014.
Under Pastor Baker's leadership, Cornerstone has continued to grow and thrive. Some of his other major accomplishments include: re-establishing our youth ministry and children's church, the formation of the Finance Team, the formal implementation of our church budget and he secured a fifty year lease with the City of Columbia for our Church parking lot. Additionally, Pastor Baker has established our Church Website, Facebook page and he also established our media team. Since the COVID-19 pandemic forced us to close our physical sanctuary, we are now streaming live on Facebook on Sunday morning at 11:00 a.m. and we have our Wednesday night Bible Study via conference call at 6:00 p.m.
Additionally, we have had major renovations done to the main sanctuary and added cameras in the Church edifice and the Education Building. We have replaced our HVAC system and laid side walks on the grounds. We have updated our media center to allow for live streaming of our services.
Cornerstone is blessed to have a Pastor who is showing us a clear vision for the future. He directs us to see Cornerstone as it can be and not as it is. Under his leadership, we continue to thrive. He reminds us that we are all called to serve!
Psalm 91: 9-14 (NIV)
9 If you say, "The Lord is my refuge,"
and you make the Most High your dwelling,
10 no harm will overtake you,
no disaster will come near your tent.
11 For he will command his angels concerning you
to guard you in all your ways;
12 they will lift you up in their hands,
so that you will not strike your foot against a stone.
13 You will tread on the lion and the cobra;
you will trample the great lion and the serpent.
14 "Because he loves me," says the Lord, "I will rescue him;
I will protect him, for he acknowledges my name.